NEWS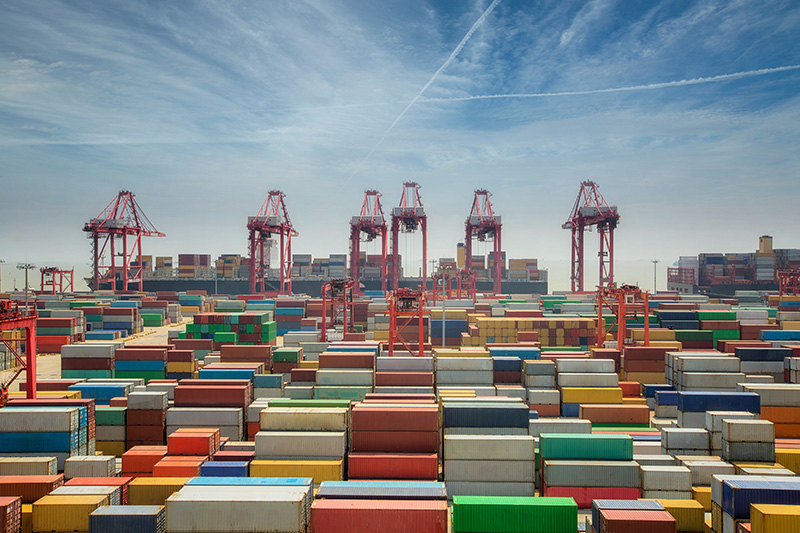 RAW GLOBAL INDUSTRY UPDATES
Stop Work – Hutchison Port Botany – Thurs 11 April 2019
All employees of Sydney International Container Terminals Pty Ltd t/a Hutchison Ports Australia Pty Ltd who will be covered by the proposed enterprise agreement, who are employed at its operations at Port Botany, and who are members of the Construction, Forestry, Maritime, Mining and Energy Union – The Maritime Union of Australia Division, will engage in the following actions:
A stoppage of work of 24 hours duration, commencing 6am Thursday 11 April 2019The Employee Claim Action of which you are being notified is being taken for the purpose of supporting or advancing claims made in respect of the proposed Enterprise Agreement.
During this period of Industrial unrest, Hutchison Ports Australia will endeavour to minimise any delays where possible. Please plan your trips accordingly without this 24Hr period.
DPWA Melbourne (WST)
5 April 2019
Authorised stop work meeting in Melbourne
Please be advised that there will be an authorised stop work meeting at our Melbourne terminal on Wednesday 10 April 2019 from 10:00am – 2:00pm.We would like to reassure our customers that this meeting is not related to the recent Protected Industrial Action which has now ceased at our terminals. As part of the Enterprise Agreement between DP World Australia and the CFMMEU, employees are entitled to attend two Union meetings off-site.
This stop work meeting will affect multiple terminals and operations across the Port of Melbourne.
For further information, please contact CCT Schedule:
Email: CCT.Schedule@dpworld.com.au
Phone: +612 9394 0131
The DP World Australia team
Biosecurity Import Levy – deferred to 1 September 2019
Following last night's Federal budget (refer HERE for a commentary provided by Russell Wiese, Hunt & Hunt Lawyers), we draw to members' attention the detail that the 1 July start date for the imposition of the Biosecurity Imports Levy has been officially deferred.
The government has announced a new proposed date of 1 September 2019 and a relatively small loss of revenue associated with this deferred commencement.
Below is an extract of the measure published in Budget Paper no. 2.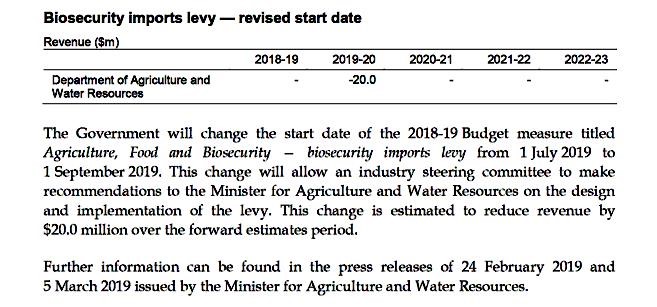 NOTE: The collection methodology is still to be determined with the government to be advised on options pending the outcomes of the Biosecurity Levy Steering Committee deliberations.
Biosecurity Import Levy – Discussion Paper
Freight & Trade Alliance (FTA) is extremely appreciative of the response received by the Minister for Agriculture and Water Resources to our call for two advocacy outcomes:
1) an independent review of Brown Marmorated Stink Bug (BMSB) measures; and
2) a review of the Biosecurity Import LeveyPlease refer to the Ministerial foreword to the Autumn 2019 edition of Across Borders availableHERE.We understand that the findings of the independent BMSB review will soon be released by the Inspector General of Biosecurity – please refer to the FTA submission which incorporated extensive member feedback, available HERE.
In parallel to this activity on BMSB, below is an update on the Biosecurity Import Levy.
Background
As members will recall, the Biosecurity Import Levy was announced in the 2018 Federal Budget with an aim to collect $325 over 3 years from a commencement date of 1 July 2019.
Since that time there has been significant controversy surrounding the implementation of the levy, ultimately leading to the Department of Agriculture and Water Resources commissioning an independent review by Pegasus Economics – this report was publicly released on Friday 29 March 2019 – further background information on the steering committee is available HERE.
FTA is of the opinion that the Pegasus report provides a fair and detailed summary of the consultation process and importantly, complemented industry advocacy for reform.
This may well have been the final evidence required for the Minister for Agriculture and Water Resources to announce the formation of the Biosecurity Levy Steering Committee tasked with recommending the possible scope and design for a levy.
As outlined in previous member notices, I was privileged to be appointed by the Minister to participate with eight other industry representatives in the committee led by an independent chair (Mr David Trebeck) and supported by Pegasus Economics – refer HERE
Discussion Paper
The Biosecurity Levy Steering Committee has today (1 April 2019) released a Discussion Paper to interested parties – refer HERE.
The Discussion Paper summarises developments since the 2018 Budget, incorporating key references from the Pegasus report, and seeks input from potentially affected stakeholders on the impacts, advantages and disadvantages of differing levy collection options.
A number of questions are posed in the paper to assist interested parties in their responses. Some early thinking of the Steering Committee is also provided.
Submissions are invited prior to Easter (18 April) following which the Steering Committee will consult with relevant groups and businesses.
The Steering Committee's report is due for completion prior to 1 June.
Submissions can be forwarded to bilreview@yahoo.com
Further information can be obtained from the chair of the Steering Committee, David Trebeck at 0404 822311 or dtrebeck@bigpond.com or Alistair Davey at 0422 211110 or adavey@pegasus-economics.com.au
Federal Budget 2019/20
Last night (2 April 2019), the Federal Government revealed its 2019/20 budget which includes tax cuts for millions of Australians and a surplus for the first time in 12 years.
Importantly, it also provides significant investment nationally on infrastructure projects, referred to by the Treasurer and Prime Minister as "congestions busters".
This positive news was tempered by the Treasurer noting that Australia faces significant fiscal challenges, including the potential fall-out of Brexit, international trade tensions and a slowing global economy.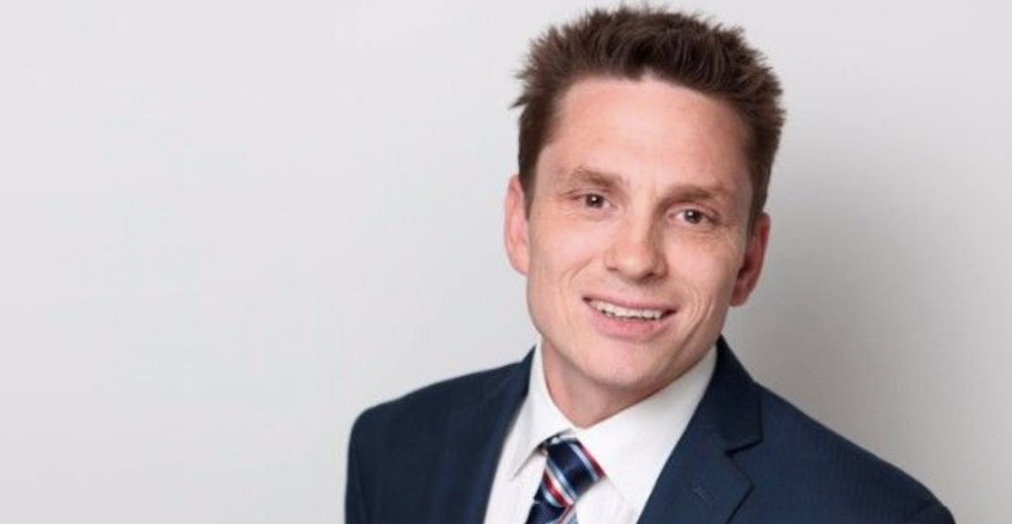 Russell Wiese (Principal, Hunt & Hunt Lawyers) provides the following commentary in terms of the budget implications on the customs and trade sector – read more
Handout and preliminary details from first BMSB 2019-2020 Season Information Session
As previously advertised via member notices and Import Advice Notice 43-2019, the Department of Agriculture and Water Resources today in Brisbane held the first of their Brown Marmorated Stink Bug (BMSB) 2019-2020 season information sessions.
A copy of the handout from today's session is available HERE containing details of the "Target High Risk" countries for 2019-2020, going from 9 to 32 in total, plus heightened vessel surveillance for Japan (similar to the current season)
We encourage members to attend the session in their respective States as there is much value form the Q&A sessions along with robust discussions around FAK shipment and treatment methodologies.
ACCC ruling – stevedore unfair contract terms
Three container stevedore companies have amended their contracts with land transport businesses after the Australian Competition and Consumer Commission (ACCC) raised concerns that certain terms in each of these agreements may be unfair contract terms.
DP World Australia, Hutchison Ports Australia and Victoria International Container Terminal (VICT) agreed, after the ACCC's intervention, to remove or amend terms in their standard form contracts that the ACCC considered were likely to be considered "unfair" within the meaning of the Australian Consumer Law – read more.
This is a significant result and an important step towards our advocacy for increased regulator intervention on stevedore landside operations.
Container Transport Alliance of Australia (CTAA) can take credit for this positive outcome as the lead advocate for this particular reform. CTAA has been consistent in opposing the stevedores' access terms that allowed them to vary their carrier access agreement clauses without notice, including the levying of fees, and limiting their liability without reciprocal rights for transport operators.
Together with the CTAA, Freight & Trade Alliance (FTA) and the Australian Peak Shippers Association (APSA) are continuing direct engagement with the ACCC and State / Federal Governments on related matters pertaining to the position on detention and demurrage practices; minimum levels of service;
empty container management; shipping line surcharges; dispute mechanisms; and spiralling infrastructure charges / Terminal Handling Charges (THCs).
For a summary of key these advocacy issues, please refer to the following:
FTA/ APSA sUbmission – to the Federal Senate Committee Inquiry into Australian Shipping
TRANSCRIPT – Rural and Regional Affairs and Transport References Committee Policy, regulatory, taxation, administrative and funding priorities for Australian shipping.